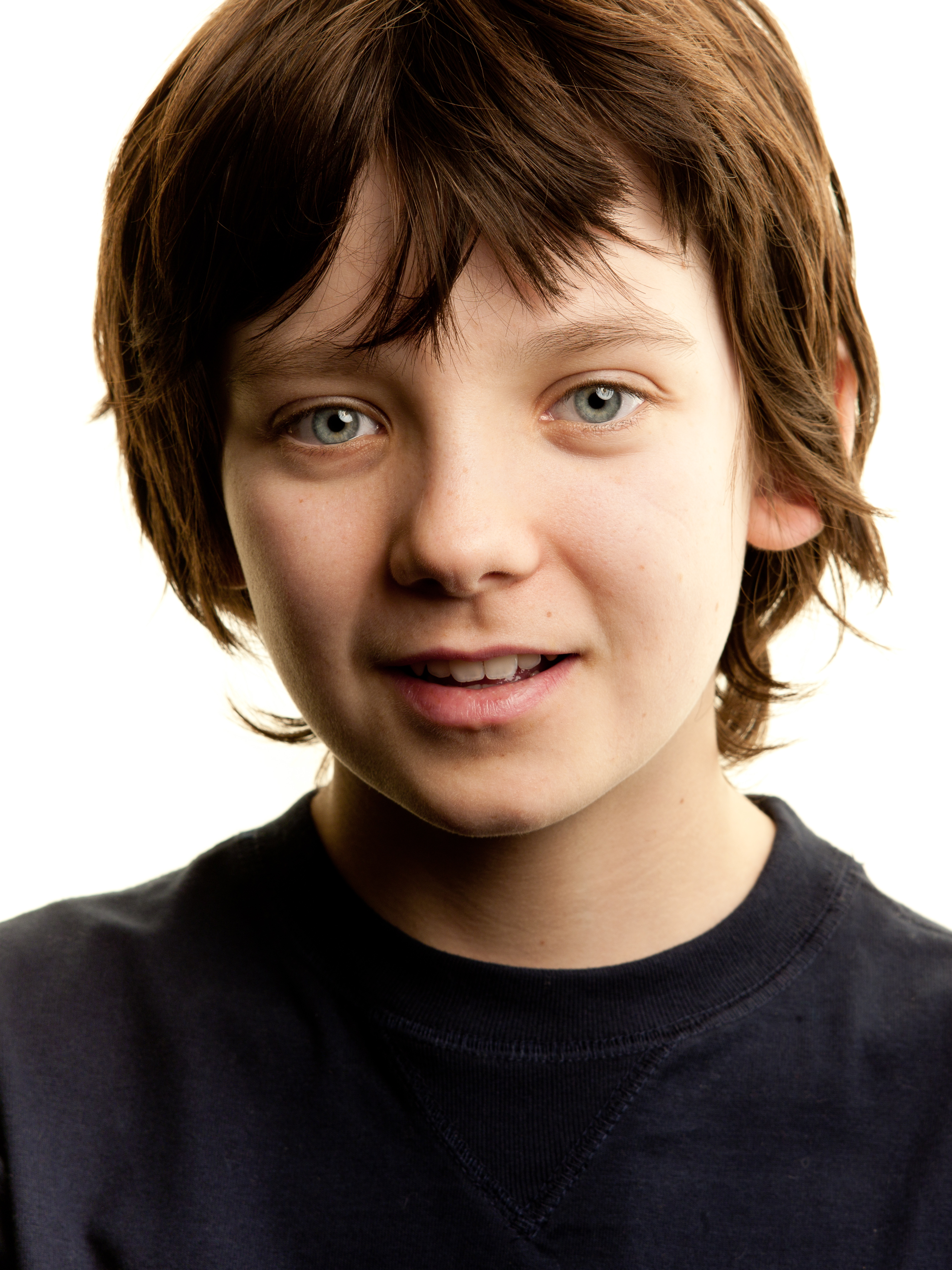 [Andronicus is on the left and Catullus is on the right]
Name: Andronicus "Andy" Boethia Creed.
Age: Andy is 13 years old, and was born September 25, 1999.
Gender: Andy is a male.
Pet(s): He has no pets.
God Parent: Andy's godly half is Kratos, Greek god of strength and power.
Personality: He is very aggressive and brave. Andy is also extremely protective over things that he deems valuable, and especially over his younger brother. However, this does not mean that he isn't kind. Andy a rough-and-tough, hard, mean exterior, but on the inside he's just as nice as Cat is all the time, but he hates showing it.
Appearance: Andy and Cat both take after their mother when it comes to appearances. Andy has shaggy, black-brown hair and considerably pale skin, though he's trying to get a tan. He also has a set of the brightest blue eyes that always seem to be burning with some kind of anger. Andy also has a rather stocky build, and has a lot more muscle mass than a normal boy his age would.
Powers: Andy can make himself stronger for short durations of time. Each boost of strength last about five minutes and afterwards leaves him feeling nauseated with the addition of a bad headache, so he doesn't use his power very often. He can use this power up to six times a day and has to wait two hours in-between each usage.
Mortal Parent(s): Andy and Cat's mortal parent is Elizabeth Creed.
RP sample: Andy sighed, angrily punding on a brick wall that made up a side of the alley him and his younger brother were standing in. He was starting to slightly regret ever running away, given that, despite the abuse, he still had a roof over his head, food, and water. Leaving that and not finding something soon would most certainly result in death, and Andy couldn't bear the though. He loved his little brother too much to let that ever happen. The son of Kratos couldn't give up now, not after he had finally gotten himself and Cat out of their horrid situation. Andy realized how lucky they were to have escaped as he looked at the younger boy. Andy knew that he had been the lucky one, and was not harmed as badly as Cat had been, and the fact that Cat's abuse was that severe drove Andy to be even more determined to get them through their current situation.
Notes:
Name: Catullus "Cat" Vermina Creed.
Age: Cat is, however, 9 years of age, and was born October 31, 2003.
Gender: Cat was born of the male gender as well.
Pet(s): He actually has a pet Ragdoll cat (with blue mitted coloring), whom he named Snowshoe.
God Parent: Cat's godly parentage is Harpocrates, the Greek god of silence.
Personality: Cat is a very sweet and bright boy. He's caring, kind, and friendly, but also extremely curious, which can get him into danger sometimes. He's intelligent, however, he's sensitive, and can get his feelings hurt rather easily. Make no mistake, Cat wouldn't hurt a fly, but that doesn't necessarily mean that Andy wouldn't.
Appearance: Cat looks very similar to his brother with the exception of a few things: Cat's eyes are a lighter blue and are almost grey, whist Andy's are more of a teal color, his skin, even though they're both pale, is noticeably lighter than his brother's and is very fair, and his body is thin as a stick.
Powers: He has no powers, unlike Andy.
Mortal Parent(s): As stated before, Cat and Andy are half-siblings, so Cat's mortal parentage is Elizabeth Creed as well.
RP sample: Cat very rarely showed fear. He was the kind of boy whom hated to show much of his feelings at all. However, he was deeply afraid at that time. He and Andy had just barely managed to escape and it was rather clear his older brother did not yet have an idea. Cat was overjoyed that they actually did get out of the abusive situation, but found it very likely that they had just gotten themselves into one that was even worse. However, in truth, the very young boy would have rather died than gone back to his mother. He hated the fact that he couldn't talk, mainly deriving this hatred from the very woman whom brought him into existance. Communicating was extremely difficult as not very many people knew sign language and could understand what he would have said had he been able to. But, Cat just had to deal with it. He had to be strong for his brother, as he knew Andy was trying to be strong for him. They were brothers, maybe half-brothers, but still brothers, and Andy always said that they needed to protect and be there for each other.
Notes: Cat is a mute, and is unable to speak whatsoever.
[COMBINED HISTORY]
How did they get to camp?: A satyr found them and led them there.
Who guided you?: A satyr by the name of Neero Treloo.
Life before CHB: Andy and Cat hated their lives ever since they were about 6 and 3 years old. Their mother wasn't exactly the "nicest" of people, in the sense that she abused her sons both verbally and physically. It started off with Elizabeth only yelling at Cat for being a disappointment, given that he couldn't talk. Andy then made the decision to speak up against the constant ridicule of his younger brother. The two siblings put up with it for a few more years, and finally, when they were 10 and 6, they made an attempt to run away. Andy and Cat really didn't know where they were going to go. They lived in New York, Manhattan to be exact, a giant city with an innumerable amount of people. Their mother would soon be filing a missing person report, and they wouldn't make it far before they were right back where they had started. What was worse was that they were both very young, and barely knew anything about how to survive. The only thing that really gave them hope was each other. Andy and Cat ran away, searching for something that could get them out of this very bad situation. Eventually, they met a short man with curly hair and a funny walk. Even if they were younger than normal demi-gods would be, the satyr, whose name was Neero, knew that it was a tricky ordeal, and that getting them to camp was the better option then just letting them run or letting them get caught and returned to their mother. Neero hurriedly found the boys, which proved to be more difficult than he had originally thought it would be. At first, both Cat and Andy were terrified and Andy was even trying to get the satyr away through violence. But, Neero had started to explain to them who they actually were and what a potentially dangerous act not going with him to this camp called "Camp Half-Blood" was. Cat accepted the truth immediately, Andy, however, took a lot of convincing to go with Neero, but eventually agreed and allowed the satyr to take the two to camp.
Last edited by Berwald Oxenstierna on Sat Jan 04, 2014 9:01 am; edited 2 times in total